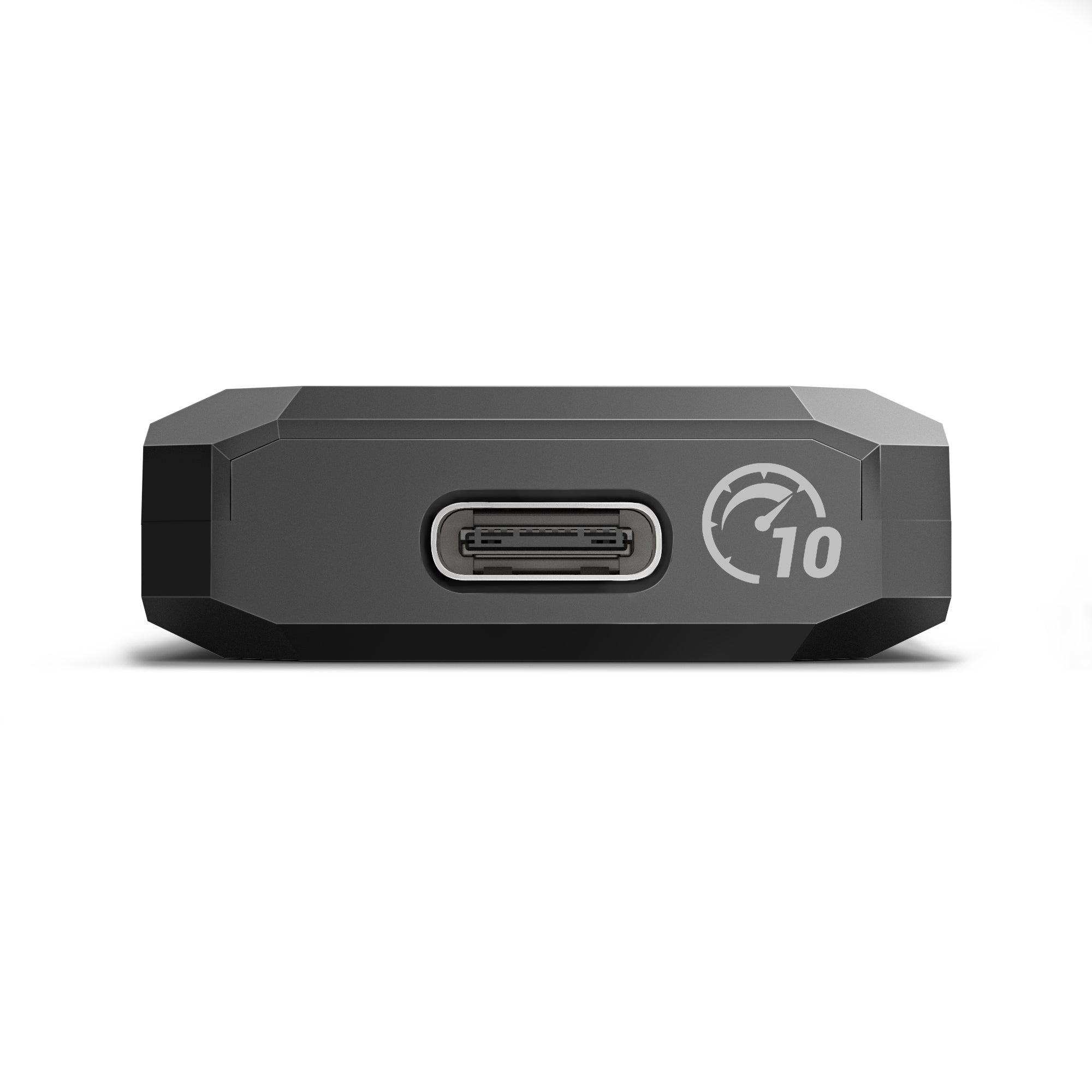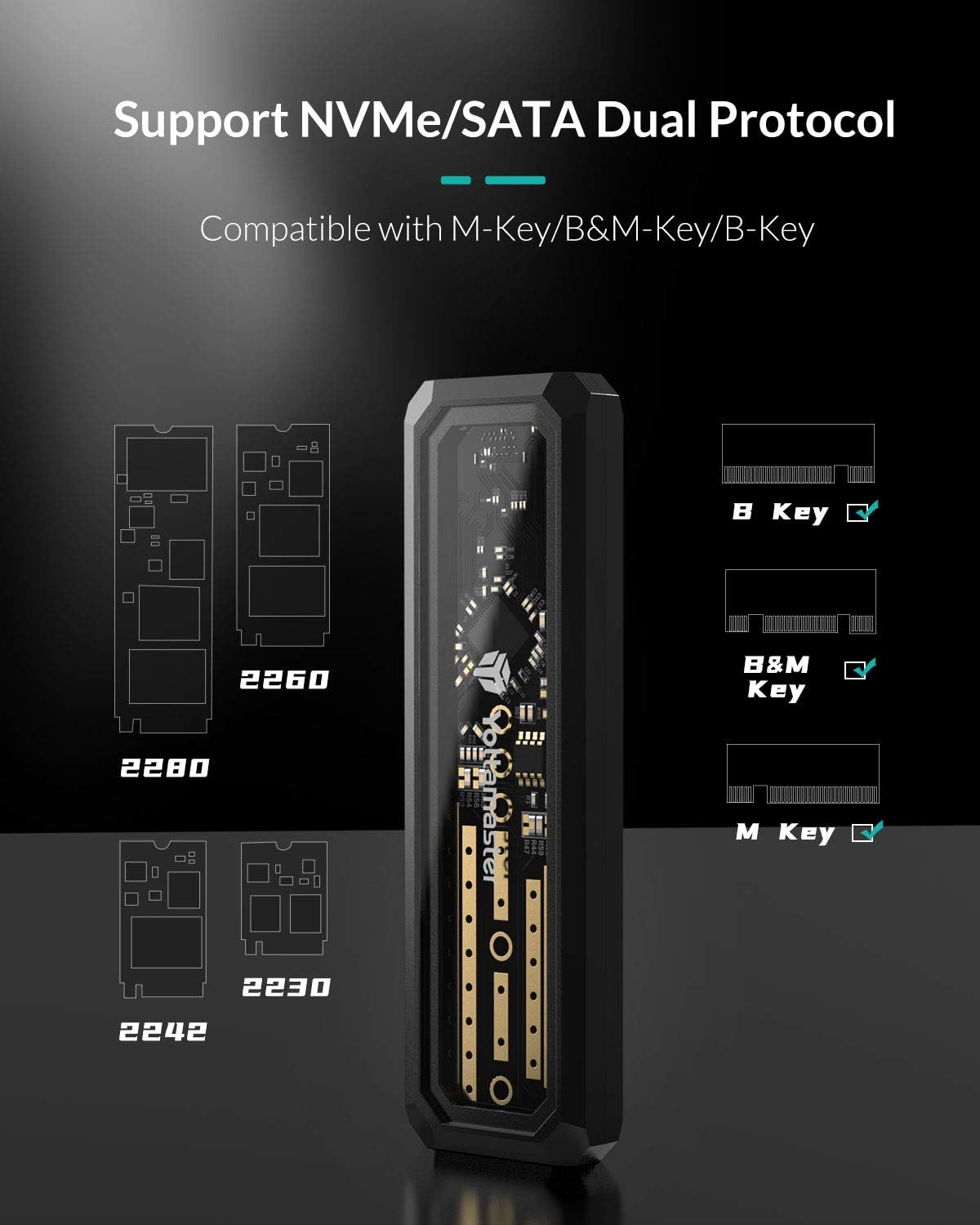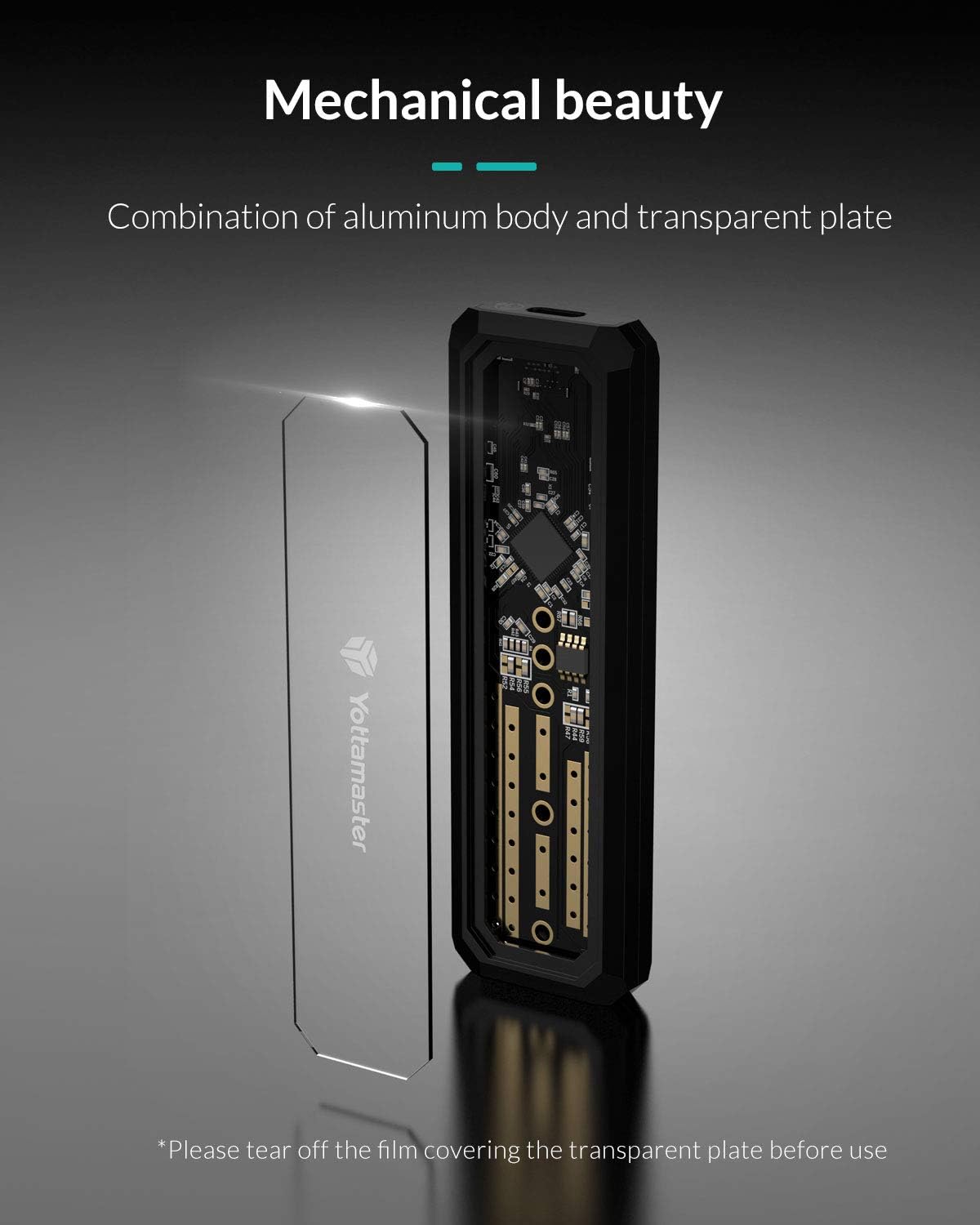 Yottamaster Translucent Design NVMe & SATA SSD Enclosure
Limit Time Offer ,Save Up to 25% Off.(Tax Free)
Discount automatically applied at checkout.



Yottamaster NVMe & SATA Enclosure Dual Ptotocol Transluscent M.2 Caddy- [DF3]

For More Compatibilities & More Possiblities.

Yottamaster DF3 is a M.2 SSD caddy with SATA(NGFF) and NVMe dual compatibilities.

 


Supports 2230/2242/2260/2280 M.2 NVMe and NGFF(SATA) SSDs.

Transluscent design

10Gbps transfer speed

Auto-sleep after 10 min of data inactivity to protect your hard drives

Driver-free, hot-swappable, plug and play.

Widely compatible with Windows/Mac OS/Linux systems.

Note:

1. The M.2 SSD enclosure supports the SATA protocol and the NVMe protocol with a speed of up to 10 Gbps.

2. If you are using a SATA SSD, the maximum speed is 6 Gbps.

3. We offer two types of data cables. When using the C-A cable, the maximum speed is 6 Gbps.




USB3.1 GEN2 Protocol

It is equipped with USB3.1 Type-C interface, up to 10 Gbps(MAX).

Note: The speed will vary from different SSD you used.

LED Indicator Light

You can monitor the working status of SSD at any time.

Powered on: Blue lights on.

Read & write: Blue lights flashing.

SSD is abnormal: Red lights on.

10 min Auto-sleep

10-Min without reading or writing, the M.2 enclosure will enter sleep mode.

Note: If do not need the sleep mode, can download the firmware on our official Website to cancel/adjust sleep time.




Translucent Design

The upper cover is a transparent plastic board, showing off pure mechanical beauty.

Aluminum Lower Cover

The lower cover is made of aluminum alloy, with a built-in silicone cooling pad to prevent the SSD from getting too hot.

Diamond Cut Design

With unique CNC diamond cutting design. No sharp edges and corners, making it comfortable to grip.



You can return your online order within 30 days of receiving your order.
---
Contact Us
Do you have any question?
Feel free to leave your questions to us. We will reply you within 24 hours!Our customer support is available Monday to Friday: 8am-8:30pm.
This product has no reviews yet.